from the archive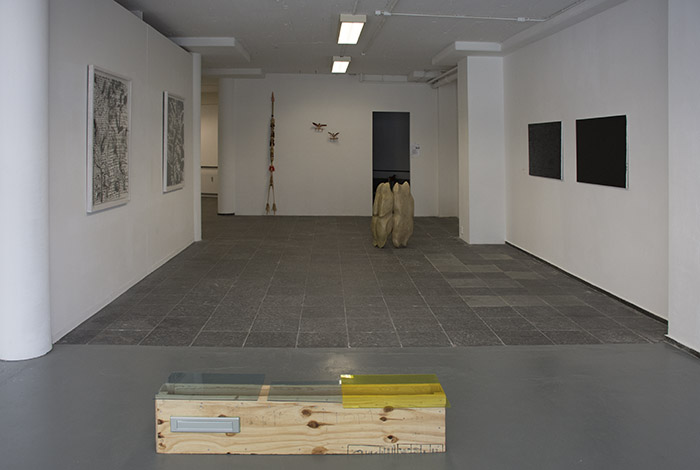 " And the Livin' is Easy " - 03-07-2015 / 22-08-2015
Groepstentoonstelling met werk van : Karin Arink, Marjolijn van den Assem, Desiree de Baar, Rolf Engelen, Robin Kolleman, Tomas Schats, Marenne Terlingen, Hendri van der Putten, Per Abramsen, Lisa Gliederpuppe, Nicoline van Harskamp, Hatice Guleryuz, Hajnal Németh en Jan Eric Visser
Group exhibition
Lees verder/Read more
rf-blog - art stories
10-03-2017 - Karlijne Lafort
Pushing Boundaries, Expanding Frontiers - interview met Dirk van Lieshout
Dit artikel is onderdeel van een interviewreeks met de kunstenaars die meededen aan de tentoonstelling Pushing Boundaries, Expanding Frontiers. In deze tentoonstelling werd onderzoek gedaan naa...
Lees verder
TRY ART!
ramfoundation heeft een nieuwe manier van kunstverzamelen geïntroduceerd in Nederland onder de noemer: TRY ART !
Het betreft de oprichting van kunstverzamelcollectieven volgens het format van de Engelse organisatie 'The Collective' met ondersteuning van het Mondriaan Fonds.

ramfoundation has introduced a new way of art collecting in The Netherlands, called TRY ART!
The formation of art collecting groups is based on the format of the English organisation " The Collective" and supported by Mondriaan Fund.
Ga naar/ go to TRY ART!